F1 will use sustainable fuels in its F2 and F3 sequence this 12 months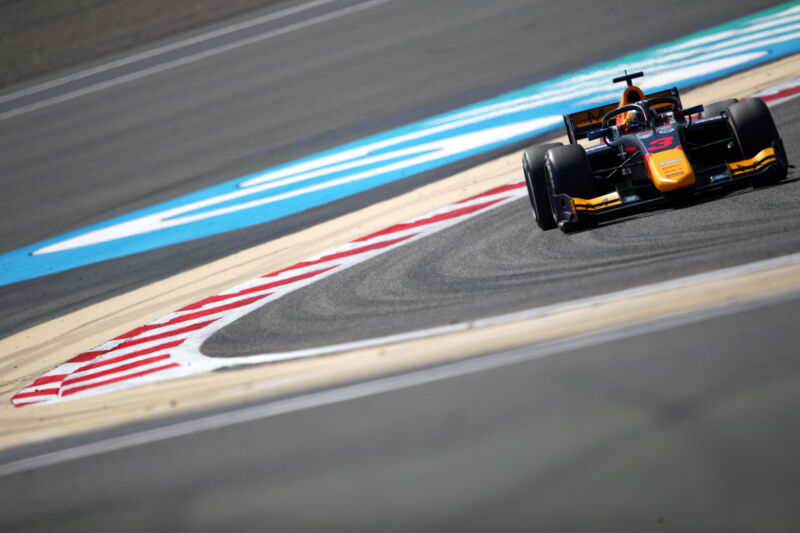 The 2023 Components 1 season springs into life this weekend on the Bahrain Grand Prix, the primary race of the 12 months. Three days of preseason testing held final week recommend that Pink Bull Racing nonetheless has the automotive to beat, though there's the tantalizing prospect of Fernando Alonso and Aston Martin having presumably discovered numerous pace within the low season.
However at the moment's fascinating information really comes from the decrease formulae, F2 and F3, the place younger drivers reduce their enamel. As we speak, these sequence introduced that they're shifting to sustainable fuels beginning this season.
As we have beforehand detailed, F1 is shifting to carbon-neutral gasoline in 2026, however as single-make formulae with a single gas provider (on this case Aramco), it is attainable for F2 and F3 to strive one thing even bolder.
"We have determined to advertise one thing just a little bit extra excessive," defined Didier Perrin, technical director for F2 and F3. "It is a bit simpler for us as a result of we're a single-make championship; we are able to impose the kind of gas that we wish to all of the groups. So we have determined to focus on in 2027 to go not solely sustainable, however sustainable with carbon dioxide captured from the environment," Perrin stated.
For this 12 months, F2 and F3 will race utilizing a mix with 55 % sustainable gasoline, which means the hydrogen has been generated by wind- or solar-powered electrolysis of hydrogen, with carbon from non-food crops or waste. For context, this 12 months there are 14 F2 races, 10 F3 races, and between them they are going to use about 80,000 gallons (300,000 L) of gas.
However from 2025 the 2 sequence will transfer to a mix containing 55 % gasoline comprised of direct carbon seize from the air. And by 2027 each sequence will race solely on 100% sustainable carbon-captured gasoline.
Direct carbon seize from the air is technically attainable, however the gasoline makes up simply 0.04 % of the air we breathe, and so it is at present an costly course of—between $400-$800 per ton of carbon, in keeping with Ahmad Al-Khowaiter, Aramco's CTO, which might translate to between $200-$300 per barrel of oil.
"However the prices are coming down dramatically, and what we noticed in wind and photo voltaic is, as soon as it is deployed, know-how has a studying curve, and we count on these prices to return all the way down to rather more cheap and sensible prices," Al-Khowaiter stated. Aramco at present has two artificial gas pilot crops below building: one in Spain at the side of Repsol that is targeted on aviation fuels; and one other in Saudi Arabia that would be the important supply of F2 and F3's gasoline.